OVERNIGHT IN SIRENA CORCOVADO NATIONAL PARK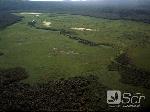 2 DAYS AND 1 NIGHT IN SIRENA. OVERNIGHT
Two Day Hike and Overnight, Sirena Station, Corcovado National Park

Corcovado is considered by many to be the "crown jewel" in the Costa Rican national park system. Therefore, in addition to our one day tours described above, we also offer a special two day hike and overnight for active, experienced travelers in overall good health. This tour is not for the faint hearted as Corcovado is indeed the jungle. However, our expertly trained and fully bilingual (English and Spanish) guide will ensure your trip is safe and as amazing as the landscape and animals you will find. During the six to seven hour hike on the first day (inclusive of picnic lunch and periodic rest breaks) you will have extended time to explore the myriad Sirena trails and savor the magnificent beauty and wildlife of Corcovado. Refresh with a mid-afternoon swim in the Rio Claro and experience the changing colors of the sky and sounds of the forest at dusk and nightfall. After dinner and lodging (either in very simple dormitory style rooms or tents) at the Sirena Ranger Station, arise very early the next morning to the barking of the howler monkeys and take a pre-dawn hike to watch and listen as the rain forest wakes up for a new day. Following breakfast, head out for a full morning of hiking to enjoy Corcovado and all its glory once again. We will return to Drake Bay by boat in the early afternoon.

This tour includes: Round trip boat transportation from Drake Bay to Sirena, Park entrance fees for both days. Experienced, skilled, and informative bilingual (English and Spanish) naturalist guide equipped with telescope and first aid kit. Meals—picnic lunches; dinner; breakfast; fresh fruit and snacks. Bedding and towels for lodging at the ranger station (either cots in very simple dormitory-style rooms or tents) [Note: Same sex bathrooms and showers are available at the ranger station.]

Bring: Sunscreen, sunglasses, hat, Bathing suit, Water bottle, Long sleeved shirt, pants, Toiletries and insect repellent, Flashlight or headlamp, Long pants or shorts as you feel more comfortable, Camera, binoculars, (with protective plastic bag) and a raincoat/poncho, Closed-toed boots/shoes and also water sandals for wet landings and river crossings.

Important information: The Sirena station only has lodging to accommodate a relatively small number of people. Therefore, in order to guarantee availability during the high season, this tour must be booked at least one month in advance. Accommodations may be available fewer than 30 days in advance, but they cannot be guaranteed.
(0) Comentarios
Agregar comentario

Cerrar
Sé el primero en comentar este anuncio!
Publicidad
Galería de fotos
Click las fotos para ampliar
Características
Características
Lavanderia
Tema
Aventura
Familiar
Caminata
Playa
Acuatico
Ecoturismo
Montanas
Tipo de Viajero
Familiar
Pareja
Grupo
Detalles de los precios
Precio más bajo ¢ 125000
The price is per person . This tour requires a minimun of 2 person to be organized.
Mapa
Reservar