G Y R WATER CONTROL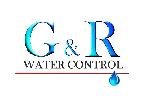 OUR BUSINESS PROVIDES THE SERVICE OF BACTERIAL ANALYSIS AND PHYSIOCHEMICAL PROPERTIES OF WATER THUS CONTROLLING THE QUALITY OF THIS PRECIOUS ELEMENT WHETHER IT IS A WELL, TANK, POOR OR AQUEDUCT.
WE VISIT OUR CLIENTS TO COLLECT THE SAMPLES OF INTEREST IN ORDER TO GUARANTEE THE QUALITY OF THE WATER ANALYSIS RIGHT FROM THE START.
(0) Comments
Add Comment

Close
Be the first to comment on this listing!
Advertising
Gallery
Click the photos to enlarge
Features
Map
Book