ABOGADA Y NOTARIA PUBLICA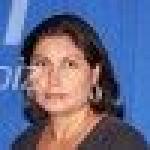 OFRESCO ASESORIA EN DERECHO INSCRIPCIONES DE PROPIEDADES Y VEHICULOS CON GUSTO LE ATIENDO EN SU OFICINA, O CASA DE HABITACIÓN.
ASESORIA EN DERECHO.
TRASPASOS DE PROPIEDADES Y VEHICULOS
CERTIFICACIONES DE PROPIEDAD Y PERSONAS JURIDICAS.
LA OFICINA ESTA EN EL EDIFICIO SIBAJA-LA POSADA PRIMER PISO
CON CITA:8850-4943
(0) Comments
Add Comment

Close
Be the first to comment on this listing!
Advertising
Gallery
Click the photos to enlarge
Features
Map