Now we have website www.cabinasesmo.com Esmo Front Beach Cabins opened its doors over 11 years ago, we are located just 1 minute from the beach, Bahia Ballena, Punta Uvita Chaman, very accessible to all Prices ... are a family generates firewood, ticos, just call us is a pleasure t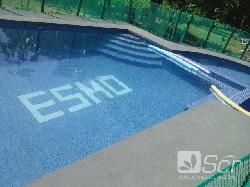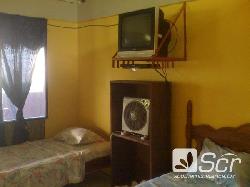 Cabinas Esmo de Playa Chaman
Cabinas Esmo are the cabins exactly in front the beach in Chamán Beach, into the Marino Ballena National Park.
You don´t have to ask how far are you from the beach, beacuse here you will be at the beach, in the sand and listening the ocean, you will neeed a short walk to reach the ocean.
Cabinas Esmo offer a very peacefull ambiance, as we says: Tranquilo and Pura Vida!
We are not a big development or luxury, we are offering a good place to rest and relax.

If you want make a bank deposit, please use the following information:
Banco de Costa Rica (BCR)

2450020699-7

Banco Nacional (BN):

200-01-010-040103-7

At name of: Shirley Molina Solis.

Phones:
27-43-83-22
89-50-49-05
(0) Comments
Add Comment

Close
Be the first to comment on this listing!
Gallery
Click the photos to enlarge
Features
Features
Pets Friendly
Bicicle rent
Surf board rent
Cable
Kitchen
Internet
Laundry
Parking
Refrigerator
Restaurant
Vegetarian-restaurant
TV
Fan
Ocean View
Theme
Honeymoon
Adventure
Families
Hiking
Bird Watching
Beach
Ecotourism
All Inclusive
Traveler Type
Families
Couple
Group
Details of prices
price in colones per night for 2 people
25,000 cabin with fan and breakfast included.
30,000 cabin with fan and private kitchen.
30,000 cabin with air conditioning andbreakfast included.
35,000 cabin with air conditioning andprivate kitchen.
For the 3rd or 4th person in the same room
the cost is7500 colones each with breakfast included
or 5000 without
Breakfast, Children under 4 are free.
Note: private cooking breakfast is not
included, if
decean can include them by adding
Map
Book
Activities in the area
Conservation Areas