Observation of bird white crest coquet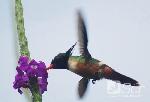 It is a very unique species of hummingbird, for which he is passionate about ornithology, you will know what we mean.
Costa Rica is located on a canal Biologio allowing many birds harbor our territory.
Therefore we can ofeer very exclusive tour of birds, a variety of bird species in a short distance.
The tuor includes:
Guide
breakfast
(0) Comments
Add Comment

Close
Be the first to comment on this listing!
Advertising
Gallery
Click the photos to enlarge
Features
Theme
Adventure
Luxury
Families
Hiking
Bird Watching
Traveler Type
Families
Couple
Group
Map
Book