WATER ADVENTURES & EXPEDITIONS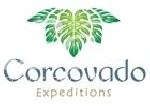 The clear blue waters of Southern Pacific Costa Rica make for the perfect day of snorkeling.
Choose from two of the best locations – Caño Island Biological Reserve near Drake Bay, or Ballena National Marine Park near Uvita beach.
Caño Island offers a unique combination of outstanding marine life and an archaeological curiosity. Enjoy the warm Pacific waters and see a broad and colourful spectrum of reef fish such as triggerfish and parrotfish. Follow an easy trail on Caño Island to discover an archaeological oddity - pre-Colombian perfectly round, hand-carved spheres.
Ballena National Marine Park is home to the largest coral reef on the Pacific Coast of Central America. Enjoy snorkeling around Las Tres Hermanas islands to see the vibrancy of the aquatic life – everything from angelfish to barracudas. And if you're lucky, bottle-nosed dolphins may accompany you.
Departs 8am, Returns 2 pm
(0) Comments
Add Comment

Close
Be the first to comment on this listing!
Advertising
Gallery
Click the photos to enlarge
Features
Map
Book