A new accommodation option, with large and convenient facilities to make your stay more agradable.Ubicado in Bahia Ballena in Uvita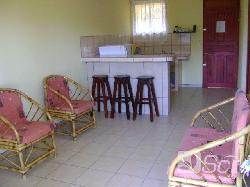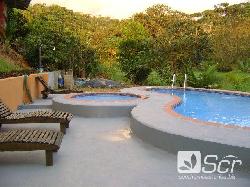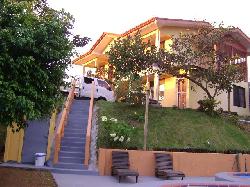 Apartahotel in Uvita
Aparta-hotel Don Chon

In Don Chon Hosting offers comfortable furnished apartments. All cabins include air conditioning, kitchen, hot water, refrigerator, TV, parking and much more.
It also has a beautiful swimming pool where you can relax and sunbathe or enjoy with their children.

You can choose the best option of accommodation:

* Weekly
* Monthly
* For more than a month.

Don Chon lodging is two hours from the border with Panama, forty minutes from Sierpe, where you can take a tour to Drake Bay, a place where whales can be seen throughout the year, most likely during periods of July to September and January to March.

We are at your entire order to make your visit a very pleasant Uvita of relaxation and fun, call us without obligation, is happy to assist you.
(0) Comments
Add Comment

Close
Be the first to comment on this listing!
Gallery
Click the photos to enlarge
Features
Features
Air Conditioned
Kitchen
Hot Water
Parking
Pool
Refrigerator
TV
Theme
Honeymoon
Adventure
Families
Beach
Traveler Type
Families
Single
Couple
Group
Map
Book