Coffee Tour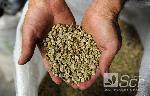 Coffee Tour in San Marcos de tarrazu. Enjoy with us a fun journey full of color and culture that will help you understand why the coffee of Costa Rica is one of the best coffee in the world
FARM TOUR ESPERIMENTAL agricultural center.
Duration: 1 day
itinerary
8:00 am Breakfast in the room Tarrazú Palenque events.
9:00 a.m. Transfer to the farm where they will receive a little chat and then a tour of the same in which they can observe avocado plantations, custard apples, ornamental trees and the use and the creation of compost.
Also can enjoy the panoramic view of the corner of Tarrazú.
12:00 noon. Return to the room where Tarrazú Palenque events receive a delicious lunch.
2:00 pm. Enjoy coffee with homemade bread.
3:00 p.m Return.
Tour CoopeDota
The Coffee Experience Tour aims to raise awareness and treatment processes which gives the coffee from the Cooperative acquired the grain until the end point is exported to different countries and marketing in Costa Rica. They also stress the importance of good environmental practice which aims to minimize the negative impacts to the maximum that can generate the coffee
Welcome and welcome to the
cooperative.
Informative video presentation
Spanish or English.
Tasting hot coffee
Cupping a variety of coffees.
Visit Cafetal * season
Harvest * (December to February)
Complete tour of the Beneficiary
Safety equipment used
(helmets).
Opportunity to meet the product
roasted, ground and packaged.
Tasting of cold coffee with a
barismo show and opportunity
Cooperative buying coffee.
(0) Comments
Add Comment

Close
Be the first to comment on this listing!
Advertising
Gallery
Click the photos to enlarge
Features
Theme
Honeymoon
Adventure
Families
Ecotourism
Traveler Type
Families
Single
Couple
Group
City
San Marcos de Tarrazu
Map
Book