Lightning rod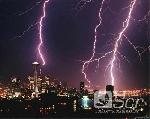 Mecsa Service is a company dedicated to the installation of lightning protection and offers the ligthning inhibitor which is a primary protection element that prevents the necessary conditions to produce a beam in the protected area.
System features offered by the company: Does not excite or capture the lightning Protects all types of structures and environments with fire risk or explosion, NO generated surges, Avoid electrical hazards. It is also applicable to the prevention of occupational hazards Meets the basic requirement of the building code and the EMC low voltage NO generates electromagnetic compatibility effects, among others. Ideal locations for the installation of lightning: The system is ideal for protecting all types of structures and fields, including explosives and places of high risk, because as prevents the conditions necesary for forming the lightning, there will never be a direct impact on him.
(0) Comments
Add Comment

Close
Be the first to comment on this listing!
Advertising
Gallery
Click the photos to enlarge
Features
Map