Restaurante en el chirripo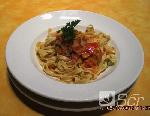 The restaurant is very attractive, spacious and comfortable. There is a quaint bar, lounge and fireplace. Books in English and French are available.
From the second floor of this beautiful restaurant, one can look over the mountains several miles of incredible beauty (as if the gardens surrounding the restaurant are not enough). The cuisine is international and the best in the area, prepared by professional chefs (who incidentally are comfortable in English and their native language course Spanish).
(0) Comments
Add Comment

Close
Be the first to comment on this listing!
Advertising
Gallery
Click the photos to enlarge
Features
Map