Tourist Transport Tita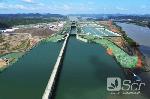 Tita tours is a company in Costa Rica, the tourism and transportation design your tour package. We offer our services in and outside the country. The responsibility and personal attention distinguish us from 9 years ago.
The satisfaction of our customers comes first:
Tita Excursions caters to customer service, so that their strategies and operations will focus on the development of activities to meet the expectations and needs of our customers
We are a Costa Rican company believers serious and responsible work.
The main goal is to serve you, your friends and family who want to make trips at the lowest cost alternative and the best quality.
Ensure and promote the satisfaction of all our customers with the best service and the right quality of service.
To be recognized nationally as the best tour company and educational tourism for Costa Ricans.
our services
• Shopping to Panama.
• Tours to Panama
• Tour to Panama-Bocas del toro
• Trip to Nicaragua
• One Day Tours in Costa Rica a beautiful farm in Orotina
• Transportation for educational tours
• Private transportation
Transfers airport-hotel airport Hotel
(0) Comments
Add Comment

Close
Be the first to comment on this listing!
Advertising
Gallery
Click the photos to enlarge
Features
Map