Costa Rica Fad Fishing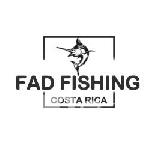 FAD Fishing in Quepos, Costa Rica are very popular because it means that anglers can expect to hook ten or more Marlin per trip, and that's at a minimum! Visit our website now to get more information about FADs fishing.
Costa Rica Fad Fishing is the number one choice for anyone who wants to enjoy the thrill of Costa Rica FAD fishing. Costa Rica is one of the world's leading fishing destinations, and it is not difficult to see why. We have plenty of experience in fishing FADs, and we know the Quepos waters like the back of our hands. We even offer Quepos overnight Marlin fishing, which really is an incredible experience.
(0) Comments
Add Comment

Close
Be the first to comment on this listing!
Advertising
Gallery
Click the photos to enlarge
Features
Map
Book
Lodgings in the area
Conservation Areas
Not have Conservation Areas in Quepos but we present these other options:
Contact Data
Contact
Book
Menu
Contact
Advertising
All inclusive packages
Not have Packages in Quepos but we present these other options:
Transport options
Restaurants in the area
About the area
Not have Description of Cities in Quepos but we present these other options: