Tours in Puerto Jimenez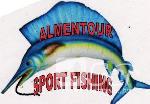 The Flora and Fauna host a great bio-diversity that represents us to the world as one of the most attractive and visited by local tourists, domestic and foreign ... , either for pleasure, health, business or just know ...
ALMENTOUR
It is a company that contributes to the development of tourism in the south, especially in the Osa Peninsula and Golfo Dulce, with the aim of showing the mesmerizing beauty of the coasts are bathed by the crystalline waters of the Gulf, the human quality of its inhabitants are an additional attraction to decide to visit this place.
We offer tours of:
GULF SWEET TOUR:
1. Dolphin Watching, Humpback whales (in their mating season and delivery)
2. Corners Rios (watching reptiles, birds and flora of the area)
3. Snorkeling, scuba on coral reefs.
(0) Comments
Add Comment

Close
Be the first to comment on this listing!
Advertising
Gallery
Click the photos to enlarge
Features
Map
Book