Tavo Tours Perez Zeledon Sur Costa Rica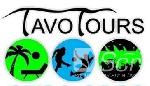 Tavo Tours We are a company dedicated to develop tour packages to all kinds of people with a desire to travel, both within and outside the country, offering a balance between price, quality and service.
Tavo Tours offers a variety of packages within and outside Costa Rica, for organized groups, institutions, students, foundations, among others.
You can quote the tour that you need without any commitment, will be happy to assist.
Some of the tours we do:
- Cahuita, Manzanillo, Pto.Viejo, Pta Uva
-Isla San Lucas
-Africa Safari
-San Gerardo de Dota (Falls Hike, Horseback Riding, Bird Watching and more
-Volcán Irazu Duran Sanatorium, Bay of Ujarrás, Cachi Dam, Ujarrás Ruins, Basilica of Los Angeles, Paseo Metropolimn
Amusement-park (with Special Pass)
-Volcan Poas, Zoo Ave, milk Tour
-Guayabo, Ujarrás Mirador, Mirador Cachi
-Rio Celeste
-Fortune Of San Carlos (Park Aquatic Kalambú)
-Isla Tortuga
- Barra Honda
- Tortuguero
-Isla del Caño
-Hacienda The Trapiches (Greece)
-international: Nicaragua, Bocas del Toro
Company 100% Generaleña ... (From San Isidro Pérez Zeledón)
Contact us for more information by completing the form
(0) Comments
Add Comment

Close
Be the first to comment on this listing!
Advertising
Gallery
Click the photos to enlarge
Features
Map
Book