Exclusividades Ronaari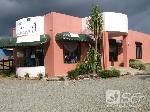 The best brands at the best price. Bored of dressing in series? Here if you will find exclusive dresses different from others but cheaper. Find us at 300mts, northern Coopeagri Supermarket Villa Ligia, San Isidro
We offer the best prices, excellent quality brands, casual wear, formal, and support of all our merchandise guarantees!
All merchandise from Ronaari are U.S. exclusive own design, colors and unique prints, each of our brands is different.
New Collection of Shoes: some of the brands are: Ramarin, Boat, Kolosh.
Exclusivity was never taken to extremes like this. Enjoy the pleasure of wearing a piece of quality, style, elegance, glamor and the best price. Enjoy choosing it before someone else takes her away.
Request our exclusive selection of models:
Prom dresses, Graduations, GALAS bridesmaids, have a perfect fit, beautiful fabrics imported
(0) Comments
Add Comment

Close
Be the first to comment on this listing!
Advertising
Gallery
Click the photos to enlarge
Features
Map