Restaurante and Sea Food El Dorado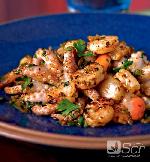 Quality in our dishes, good prices, excellent service and the best environment is ideal for reasons we know.
Quality in our dishes, come and enjoy a friendly atmosphere, enjoy delicious fresh seafood, plus a variety of rices, pastas, desserts and fast food,

We put at your disposal our Menu:
DEL MAR:
shrimp ceviche. $6
piangua ceviche $8
Mixed cevuche $6.4
fishingdo ceviche $4
shrimp with garlic $9
whole fishingdo $9
fishingdo filet of $8
squid to taste $6
medium garlic lobster $14
seafood spa $10

RICE:
Rice with seafood $9
Rice with Chicken $5.6
Rice with Shrimp $7
Rice cantons $6.4
Married with chicken, steak, bist eck $4

PASTA AND MEAT:
Spaghetti with shrimp $7.6
Spaghetti with meat or chicken $5
Alfredo Fetudhini $6
Pork rib $10
Grilled chicken $6
Language in salsa $8

FAST FOOD:
Fried Chicken $3.6
Nachos beef or chicken mixed $5
Fries $2
salchipapas $3
Fishingdo.pollo fingers with fries $4
Chicken or beef fajitas $4.6
Chef Salad $6
Sandwiches $1.4
hamburgers $3
Bean pie, chicken or cheese $0.6

Drinks and desserts
Milkshakes in water or milk $1.4
Coconut Flan $1.2
chocolate cake $0.8
sodas

Remember that we open every day from 7 am to 10 pm ...

Sales tax included. Does not include 10% service charge.
(0) Comments
Add Comment

Close
Be the first to comment on this listing!
Advertising
Gallery
Click the photos to enlarge
Features
Food Type
Typical food
Sea food
Map