MUESTRA GALLERY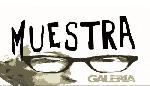 Muestra Gallery is a place where established or unknown artists can display different artistic expressions. We are part of TRINCHERAS EXPRESIÓN ARTÍSTICA; a Cultural Project in San Isidro.
We will open our doors on October 25th, 2013.
Eduardo Vargas will display different objects, engravings, paintings and video projections for the opening day.
WHEN: October 25th until November 25th.
HOUR: 19:00
For more information:
TEL: 86-51-10-57
E-MAIL: trincheras.cr@gmail.com
(0) Comments
Add Comment

Close
Be the first to comment on this listing!
Advertising
Gallery
Click the photos to enlarge
Features
Map