Drinking Water for San Juan Heights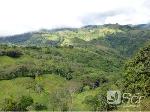 In San Juan Heights, the residents will receive running water after eight years of paperwork and battle.
Imagine not having any kind of drinking water in your community, no pipes bringing in that important liquid. It is not a nice thought. How can we live without water? Well, that was the case of San Juan Heights. They have had to go without drinking water for years, and eight years ago they started a battle to try to get the water in their community, and ever since, it seemed as though they would never get what they wanted.
In order to be able to drink water, it has been necessary to go long distances to fill up containers with water and take them back. This is a lot of work, and stored water is usually not as good as running water. Moreover, the traveling means spending extra money on transportation since it would be very difficult to transport all that water without a vehicle.
This is not the case anymore, however. It seemed as though it would never happen, but San Juan Heights will finally be getting the water they have wanted for so long. So far there are 19 kilometers of pipes for this project. After so much paperwork and battle, the residents of this area will finally obtain the water they have longed for so much.
This was not the only community that was affected by the lack of drinking water, however. There were several others also. Among them are places like Las Esperanzas and San Agustín. But as long as San Juan Heights gets the solution to their problem, these other communities will get their solution also. They have all been waiting these past eight years for the water to be included in their territories.
This project is not a cheap one. It will cost around 250 million colones. The communities will not have to pay for it, however. The costs will be covered by an institution called IMAS.
It is good to know that these people will be obtaining this benefit soon. Hopefully it will all be completed soon so that they can enjoy the running water and not have to go through so much work and spend so much money anymore.
(0) Comments
Add Comment

Close
Be the first to comment on this listing!
Advertising
Gallery
Click the photos to enlarge
Features
Map