MOTOS PEREZ ZELEDON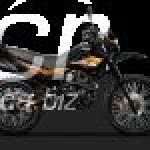 MOTORCILES UM - SALES AGENT- ALL KIND OF BIKES AND ATV
STYLES OF MOTORCYCLES:
MOUNTAIN MOTORCICLE 200 cc
SCOOTER 125 to 150 cc
TYPE Xpres 125 to 150 cc
GANG-SPORT-ATV.
(1) Comments
Add Comment

Close
Edgar Figueras
·
First time
visit the website.
This site is a link to hotels and is not a motorcycle shop to purchase anything....what a piece of S. H. I. T. ! Not even a phone number to call the motor cycle shop.
Reply
· September 3, 2014
Advertising
Gallery
Click the photos to enlarge
Features
Map