Mall Monte General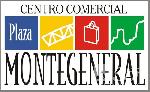 The commercial center of the South. Where are the best organized exhibitions and activities in the area.
Plaza Monte General the largest mall in the South Zone. We are located 5km south of downtown San Isidro, on American highway facing the livestock auction.
We have:
Variety stores.
Ample parking.
Free activities for the whole family.
Ample meals.
Come and enjoy our seasonal activities, every month we organize various activities such as:
- Exhibition of vehicles.
- Gateways.
- Child parties.
- Exhibition of tools.
- Exhibitions of handicrafts in the area.
- Job Fairs.
- Concerts.
Among many other activities.
Area miestras meals you enjoy with your friends, your children can enjoy the playground for children.
Also you can enjoy the best Moviens in the Cinema of the company
Multicines PZ
where also you can share with your family and friends the best film screenings.
Bring your family and enjoy while sharing in a safe and comfortable area.
(0) Comments
Add Comment

Close
Be the first to comment on this listing!
Advertising
Gallery
Click the photos to enlarge
Features
Map