Xiomara Hardware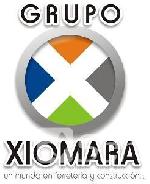 We are a group of dedicated hardware to provide solutions to different needs for construction, the group has three branches strategically located to give comfort.
Xiomara Hardware Group, a family property company, focused on the sale of construction materials. We leave you 3 branches strategically located for your convenience.
1. Xiomara Crossing Group is located 100 meters north of the School March 12, San Isidro, San Jose, Costa Rica.
2. Xiomara Baru Group 200 Mts North Baru River Bridge, Canton de Osa, Puntarenas, Costa Rica.
3. Xiomara San Isidro Group Centre is located 400 meters north of the Cathedral, San Isidro, San Jose, Costa Rica.
Our qualified staff to guide you through the wide world of construction and easily enjoy the experience of building. We offer a variety in building materials with good service and transportation
You will find everything you need for your home. For his leadership, for decorating bathrooms, lighting, kitchens and other.
(0) Comments
Add Comment

Close
Be the first to comment on this listing!
Advertising
Gallery
Click the photos to enlarge
Features
Map