Aca Fitness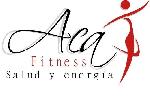 Welcome visit our galleries, conosca our services and train with professionals. I hope! Aca fitness promotes health to everyone.
· Cardio Kickboxing, Boxing techniques combined with aerobics undoubtedly an excellent technique to burn fat and tone!
· Ball Fitness is a technique that combines cardio, toning and therapeutic. Included Pilates.
· Zumba fitness is a technique that combines dance with toning exercises, the results are very positive!
· Our program as specializing FOR OLDER ADULTS invites you to train healthy and safely!
· Technical Insanity is a toning and cardiovascular workout that leaves behind physically impressive improvements and good health! Suitable for high performance coaches. In Aca handle Beginners and Advanced Fitness!
· Karate Kenpo for children, youth and adults. A technique of defense and attack, a martial art that gives you security!
Choreography · Our Clubs prepare children and youth for rhythms based choreographies as Pop, Jazz, Reggaeton, Salsa, Merengue and more. Join our clubs and conquest scenarios!
· Ballet
Our hours are:
1 - Monday, Wednesday and Thursday, 7:20 am to 6:30 pm
Cardio Classes all techniques,
2 - Monday, Wednesday and Thursday 8:00 pm
Insanity,
3 - 5pm Monday: Choreographic Kids Club,
4 - Tuesday and Friday 5:30 PM to 7:00 PM
Kenpo Karate children, youth and adults,
5 - Saturday 9:30 am to 12md BALLET Young Children
(0) Comments
Add Comment

Close
Be the first to comment on this listing!
Advertising
Gallery
Click the photos to enlarge
Features
Map