Chiropractor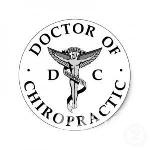 House South Chiropractic Chiropractic helps the body adapt to stress in a positive way. We facilitate the healing power within you. Be aligned, to be re-connected.
House Chiropractic the South
Dr. Robert Henderson
Located on Central Avenue Perez Zeledon. 300 meters west of the park. Front of building Coopenae
Chiropractors specialize in the assessment of muscle problems, bone and nervous system.
Diagnosis-treatment - prevention of mechanical disorders of the musculoskeletal system,
Chiropractic is a natural healing art that recognizes the ability of the body to their own healing. The treatment is based on the use of specific manual techniques (adjustments), and alternative measures such as massage and stretching more tips for body postures appropriate and specific exercises to improve and restore proper movement. Treatments involves manual techniques including adjustment vertebral joints and other manipulations. His practice is based on your body is a body controlled by the nervous system, able to self-regulate and self heal. Specific chiropractic adjustments can help communication in mind / body and restore your health and well being.
In the world today, chiropractic is recognized as the largest and best equipped in the care profession neuromuscular problems and bone for the general welfare, without any medication and surgery.
Chiropractic treatment is most effective for joint problems, but especially for:
• Joint stiffness
• Disc Problems
• Sore neck, shoulders and arms
• Headaches, migraines and dizziness
• Tingling or numbness
• Pain in the lower back (lumbago)
It is also worth mentioning that helps improve.
• Arthritis
• Scoliosis
• Infantile colic
• Muscle pain
• Sports injuries
• Muscle sprains and ligament
• Dolores for child growth
• Back pain during pregnancy
(0) Comments
Add Comment

Close
Be the first to comment on this listing!
Advertising
Gallery
Click the photos to enlarge
Features
Map