CLINIC HOSPITAL LABRADOR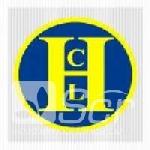 The Hospital Clinic Private Health Labrador offers services in an environment WHERE technology and good service quality will be Their companions.
Mission:
We are an employee who provides private health services in an environment where innovation and technology are combined to service our customers. Our staff is highly trained with ethical principles taking into account the personal integrity of our patients and families.
Vision:
To be a strong market leader as the best in private health services provider of high quality and innovative care.
Emergency service and 24 hour observation.
Waiting room.
Four fully equipped rooms.
Medical Office.
fetal monitoring
electrocardiogram
cytology
Delivery room equipped to: natural childbirth, painless childbirth and waterbirth.
Operating rooms equipped for all types of surgeries.
Recovery room.
minor surgery
Elevator.
Ambulance Service
(0) Comments
Add Comment

Close
Be the first to comment on this listing!
Advertising
Gallery
Click the photos to enlarge
Features
Map