Hotel in Paso Canoas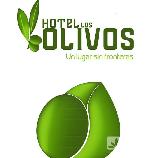 Olives Hotel in Paso Canoas offers lodging in a family atmosphere with personalized attention. Forget about your stay in Paso Canoas, we offer security and peace. Call 0050627320404
Olives Hotel in Paso canoes a place without borders ....
CONTACT AND ASK FOR OUR CORPORATE RATES
We are conveniently Located security and reasonable prices will make your visit a pleasant experience.
9 rooms are equipped with triple :
2 Bedrooms for four people equipped with:
4 fitted Bedrooms For groups or families :
1 Preferential room for couples with more comfort and space.
A total of 16 rooms with high standard of hygiene and quality .
· Air conditioning and / or ceiling fan
· Soap dispensers at sinks and toilets
· Surveillance cameras in the parking lots and walkways
· Wireless Internet access
(0) Comments
Add Comment

Close
Be the first to comment on this listing!
Advertising
Gallery
Click the photos to enlarge
Features
Features
Car Rental
Cable
Hot Water
Internet
TV
Traveler Type
Families
Couple
Group
Map
Book