Alamo Car Rental Panama Border in Paso Canoas
Alamo has an Car Rental office on the Panama border (Paso Canoas), where you can make all the necessary arrangements to get your car there on the border.
An advantage of this office is that if you come from another city in Costa Rica you can leave the rented car with Alamo there on the border with Panama, in our office, thereby saving other charges.
Also if coming from Panama in our office you can take the vehicle. But for safer rented vehicle availability suggest using the online booking engine, which has updated pricing and vehicles available information.
Office phones: 2732-1329 o 2732-1327.
Office is open from 8 am to 5 pm. More details about travel, location and others, please, Click Here.
Having a fleet of over 1900 vehicles we are sure that you will find the car that fits your needs.
An additional advantage of renting a car with Alamo Rent A Car is we have a business relationship with "National Car Rental" and you can drop off or pick up your vehicle or get assistance in any agency Alamo or National Car Rental.
We advise using the online booking engine to get a clear idea of the vehicles we have available, also there you can see the prices and details of vehicles. Following is a list of vehicles to have an idea of the vehicles we have for you: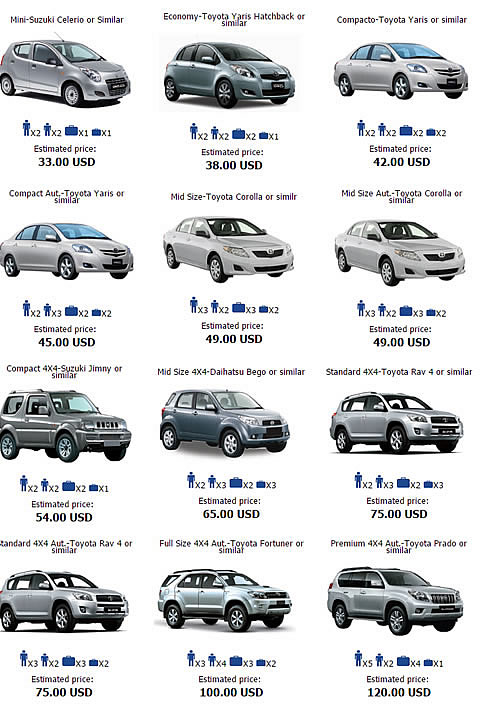 When you book here you are contacting Alamo, not a broker, we are the ones who will be handling your reservation NOT an agency or intermediary.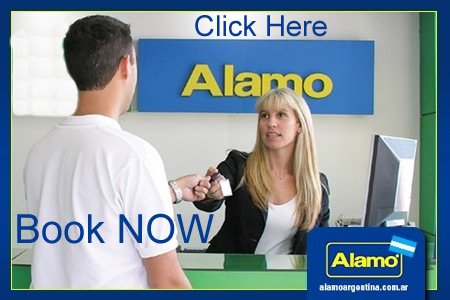 (0) Comments
Add Comment

Close
Be the first to comment on this listing!
Gallery
Click the photos to enlarge
Features
Details of prices
Lowest price $ 65
The following price list is not necessarily updated, please visit the link to see the updated vehicle prices and to book directly with Alamo rent a car: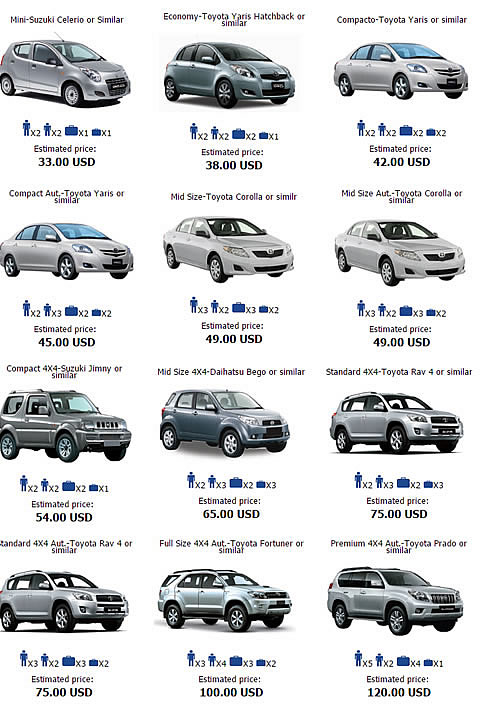 Map