Hosting In hill Pittier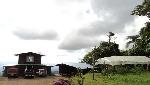 Visit Coto Brus in one of the best alternatives in Rural Tourism Accommodation in Hill Pitier Visit Where We offer: accommodation, tours and meals for a fee so affordable you'll be surprised.
Hill Pittier Hosting offers:
Accommodation:
We offer accommodation with private bathroom, couples or groups, or a single person just looking to enjoy a holiday in touch with Nature.
if you want to know the diversity of Flora and Fauna THE INTERNATIONAL FRIENDSHIP PARK this place is The Most Suitable to a location of 1600 meters above sea level, overlooking the mountains will be happy to see the beauty of this place has.
Food:
Enjoy an unforgettable experience to visit us and join us in the morning the traditional process of collection of milk and Then enjoy a delicious dessert and other food in the area That Is Prepared with milk.
We have to farm trout can experience fishing for trout Where You and Then our team is to your liking Prepared.
We also have other traditional foods of the area with Which you will be amazed and was very satisfied.
Tours
Night Tour: Walk-through the forest trails, where 'you can appreciate the sounds of insects and Different animals.
Day Walk: A Journey Through the forest trails, see wildlife and birds to eat a beautiful river Where You can dive if Desired (The pearl of water) of water totally mashed, and Then guide Them well you did a beautiful waterfall.
Horseback Tour: You can ride through the installation of the place.
(0) Comments
Add Comment

Close
Be the first to comment on this listing!
Advertising
Gallery
Click the photos to enlarge
Features
Features
Mountain View
Restaurant
Theme
Adventure
All Inclusive
Bird Watching
Ecotourism
Families
Hiking
Honeymoon
Mountains
Traveler Type
Families
Single
Couple
Group
Map
Book