Servicios de Topografia - Soluciones C & C, Topografos de Costa Rica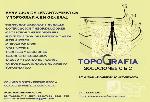 Contactos: Teléfonos: 7111-3527 / 8520-1755 Correo Electrónico: solucionescyc506@gmail.com Ó visite nuestro sitio web: http://solcyc.wix.com/solucionescyc
Topografía - Soluciones C & C de Costa Rica es una empresa de servicios topográficos en general, que mediante el uso de los recursos tecnológicos apropiados, busca obtener los parámetros de precisión óptimos, y así garantizar un servicio de calidad para sus clientes.

Contamos con personal capacitado en todo lo referente al ámbito topográfico. Nuestra empresa está formada por Ingenieros Topógrafos, Dibujantes y Auxiliares capacitados en la aplicación de conocimientos técnicos y profesionales para los diversos sectores que abarca la Topografía. Algunos de nuestros servicios son:

- Identificación y medición de propiedades
- Levantamiento de Detalles
- Rectificación de Linderos y Área
- Replanteo de Linderos y Edificaciones
- Curvas de Nivel
- Secciones Transversles y Longitudinales
- Volumetría
- Lotificación, Segregaciones y Reuniones
- Elaboración de Planos Catastrados
- Elaboración y ploteo de planos
- Tramitación ante el Registro y demás Instituciones asociadas
- Others relacionados con la disciplina topográfica

Soluciones C & C le ofrece calidad, compromiso, confianza y un eficaz tiempo de respuesta en la ejecución de sus trabajos.

Además realizamos análisis de presupuesto y mediciones a cualquier parte del país.
(0) Comments
Add Comment

Close
Be the first to comment on this listing!
Advertising
Gallery
Click the photos to enlarge
Features
Map