Bird Watching Tour in Carate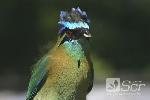 Bird Watching Tour; Morning Wake up to the glow of fresh air in the morning to find hundreds of birds and awake.
We have two different paths available. For bird watchers and animal lovers, this tour will be convenient and special. The breakfast will be waiting when you return.
1 ½ - 2 hours, $ 25 per person
We compiled a comprehensive list of almost 300 birds in the area of ​​Luna Lodge also their frequency of observations. Bird watchers can make the birds when encountered during his visit.
(0) Comments
Add Comment

Close
Be the first to comment on this listing!
Advertising
Gallery
Click the photos to enlarge
Features
Theme
Adventure
Bird Watching
Ecotourism
Families
Traveler Type
Families
Single
Couple
Group
Details of prices
Lowest price $ 25
1½ - 2 hours, $25 USD per person
Map
Book