Hotel Ecologico Mango Tree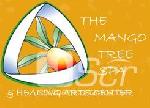 The Green Hotel Mango Tree is a beautiful hotel embedded in the mountains of southern Costa Rica.
The green Hotel Mango Tree is at the foothills of the Costeña Mt. range while still within 10 minutes of the beaches. We are 15 minutes from Uvita, 10 minutes to Playa Ventanas or Ojochal, close to the mangroves, Cortes hospital, Sierpe, Osa zip line and many other adventure sites.
Each villa can accommodate up to 5 people and are fully equipped. You can cook in your villa or in the rancho. If you wish meals, please ask as this can be arranged.
The hotel offers pools, massage and a gym area. Our parking area is large and secure.
(0) Comments
Add Comment

Close
Be the first to comment on this listing!
Advertising
Gallery
Click the photos to enlarge
Features
Features
Cable
Kitchen
Internet
Jacuzzi
Private garden
Laundry
Parking
Pool
Refrigerator
Restaurant
Vegetarian-restaurant
TV
Fan
Mountain View
Theme
Honeymoon
Adventure
Luxury
Golf-Spa
Families
Hiking
Beach
Ecotourism
Mountains
Traveler Type
Families
Couple
Group
Details of prices
Lowest price $ 40
MangoTree
ECO LODGE
RATES
Net and Rack Rates are in US $/colones per night, per person. Extra Children under 12 / $10 (colones 5,780). Extra occupants over 12 years, $20 ( 11,560)/ night.
RATES 2010- 2011
TYPE OF ROOM
High Season December 15, 2010 to April 30, 2010-2011
Green Season May 1 st 2010 to December 14, 2010-2011
Rack
Rack
Villas per night
$72.50 colones: 41,000
$52.50 Colones: 30,350
Villas per Week
(7 nights)
$59.00 colones: 34,400
$5O.00 Colones: 28,900
Villas over 2 weeks
(14 nights)
$44.50 colones: 25,72
$40.00 Colones: 23,120
Villas per month

$1000.00 colones 565,000

Single occupancy

$1200.00 colones 678,000

Double Occupancy

$800.00 Colones 404,600
(Breakfast not included)
(Breakfast not included)
Rates include Breakfast except for monthly occupancy. With your reservation please indicate your breakfast preferences: Continental, American, Tico. Additional Lunch and Dinner add $27/day, colones 15,560 which does not include 23% Costa Rican food taxes.
Dec 20-Jan 6 and Holy Week April 5 -12 2010 begin_of_the_skype_highlighting 5 -12 2010 end_of_the_skype_highlighting
Maximum per villa 4 persons, a charge of $20 (11,560) will accessed on each additional person above double occupancy. All reservations for the period of December 20 - January 6th must be prepaid without exception 30 days prior the arrival date of the guests. There will be no refunds for this time period.
Map
Book