Restaurant Ageve Grill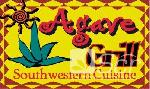 Hotel La Colina, welcomes you and makes available the exquisite dishes of Ageve Grill Restaurant, located in Manuel Antonio
Hotel LAgave Grill offers food type "Southwestern" using local produce to prepare healthy and delicious dishes. The menu offers quesadillas, burritos, seafood pasta, tuna, and mahi-mahi with sauce mangoa Hill, welcomes you and makes available the exquisite dishes of Ageve Grill Restaurant, located in Manuel Antonio

Filet Mignon PRICE: $375
Wrapped in bacon and cooked to desired doneness (red, medium-red,
cooked and served with a mushroom sauce "black truffles," mashed potatoes
with garlic and vegetables ..

Pork chop PRICE: $325
Cooked on the grill with olive oil and served with a sauce
bittersweet ginger and honey, mashed potatoes and vegetables.

Chicken Picatta PRICE: $250
Cooked with lemon, garlic, white wine and capers and served with rice
white and vegetables.

Chicken Fingers PRICE: $225
Strips of chicken fillet, breaded and fried, served with honey mustard sauce for
bee, and fries, and ketchup.

Quesadillas
Flour tortilla with onions, peppers, cheese "cheddar" and "chimichurri".
Served with guacamole and sour cream.

Vegetarian PRICE: $175
PolloPRECIO: $195
Shrimp PRICE: $275 Meat PRICE: $210

Burritos
Flour tortilla with onions, peppers, beans, tomato sauce, and cheese "cheddar." Served with guacamole, sour cream, and rice.

Vegetarian Vegetarian PRICE: $185
Chicken Chicken PRICE: $210
Meat Beef PRICE: $225


TICKETS
Chips with Salsa PRICE: $125
Fried corn tortillas served
with "chimichurri" PRICE: $75
Boys Nachos PRICE: $225
Fried corn tortillas served with beans, melted cheddar cheese,
"Chimichurri", guacamole, black olives and sour cream.

With Chicken PRICE: 5000
With Meat PRICE: $260
Calamares Fritos PRICE: $180
Lightly breaded fried calamari served with hot sauce and lemon

Tuna rolls PRICE: $200
Chunks of tuna caught in sesame seeds and spices, cooked with oil
olive and served with soy sauce, ginger and wasabi

Fried shrimp with coconut PRICE: $275
Large shrimp buttered, sprinkled with grated coconut and then fried,
served with a sweet-sour ginger sauce.

Soups
Spicy chicken soup PRICE: $175
Made with fresh ginger, lemon grass, coconut milk,
vegetables and Thai curry paste.

Shrimp and Squid Soup PRICE: $225
Delicious soup made with shrimp, squid, lemon grass, and broccoli,
served with corn tortilla chips.
(0) Comments
Add Comment

Close
Be the first to comment on this listing!
Advertising
Gallery
Click the photos to enlarge
Features
Map