Restaurante Marisqueria el Recreo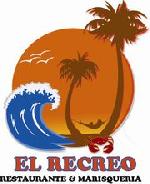 We give a warm welcome to center Jaco.Ubicados in front of The super market Mas X Menos for give personalized attention. That trusting your experience at our restaurant invites him to come back.
Restaurante Marisquería el Recreo
Seafood Restaurant Recess
Specializing in seafood pastas meats and fast foods.
We are a company with over 14 years experience in the culinary market.
Our goal is to provide a quality food product at a great price with excellent service.
Address: In front of Mas X Menos in Jaco
Hours: Tuesday to Sunday from 10:00 a.m. to 10:00 pm
We have capacity for 60 people
Our staff is trained to make your visit a pleasant experience.
We offer
Breakfast from 10:00 a.m. to 11:00 a.m.
Lunch 12:00 onwards Asta dinner.
PAYMENT
· Cash:
· Card: accepted
CART MASTER / VISA / ST / DISCOVERY / AMERICAN EXPRESS / DINERS CLUB / JCB / BANCO POPULAR / GE MONEY / VISA ELECTRON
Our visitors can delight your palate with our varied menu, specializing in seafood.
(0) Comments
Add Comment

Close
Be the first to comment on this listing!
Advertising
Gallery
Click the photos to enlarge
Features
Map
Tours in the area
Lodgins in the area