ZUMA RENT A CAR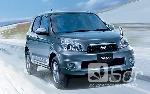 Efficiently serving you, we know how difficult is for you to find the way driving from the airport to Jaco Beach, we give you a solution; we will pick you up and drive back to the airport with sam ecar rented and no extra charge for minimum 1 week rental, no hidden fees.
Waht do you will find at Zuma Rent A Car.
- Personalize service
- No hidden fees
- Good conditions Vehicles
- fast answers to your questions and e-mails
- Good Experience and good tips of driving safe in COSTA RICA
- No call centers, you will talk directly to the Staff.
-No double books.
Services:
We provide pick up and drop off to the airpor or near by (no extar charge).
Discounts in some tours, Restaurants and Hotels if you are renting with us.
Free and safe parking area when you are visiting Jaco Beach.
(1) Comments
Add Comment

Close
Jaxon Smith
·
Very often
visit the website.
I am going through this post and thinking of it's theme and trying to understand what is this post about. At last I can have found something from this post which feels pretty good.

Advertising
Gallery
Click the photos to enlarge
Features
Map