Restaurante Playa Cacao Golfito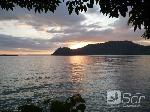 Lola's Restaurat Visit us and experience a different environment in which family you can enjoy a wonderful view of the gulf a beautiful sunset, personal attention.
Cocoa Beach Resorts Golfito
Invites you to visit Lola's Rstaurant
Contact Us We would be willing to serve. With shuttle service included at no additional cost.
Visit with your family or friends we provide transportation. Make your visit something you'd be willing to repeat
We private corporate events with catering and banquet buffet menu range and dishes for breakfast, lunch, dinner and coffee time.
Our Menu "Lola's Restaurat".
· Specializing in seafood and traditional food: Fresh fish prepared to your liking, rice with shrimp, fish broth, and fresh seafood, make up much of the cuisine of "Lola's Restaurat".
· Fast foods
· Breakfast
· Hot-cold drinks and juices
· Soups Salads and Pasta
· Rice
· Seafood
· Meat
· Chicken
· Bocas
· Desserts
Thank you for choosing to secure their first experince invite him back.
(0) Comments
Add Comment

Close
Be the first to comment on this listing!
Advertising
Gallery
Click the photos to enlarge
Features
Map