Clinica Medica y Estetica Med Spa Delicate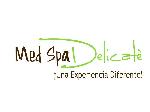 Delicate Cynical Med Spa Medical Aesthetics in Costa Rica and live a different experience! We have professional technology and high quality. Medical Spa in Costa Rica that combines comfort and aesthetics for excellent experiences of distraction, relaxation and health.
Medical Tourism
A variety of services together for your benefit. Delicate Med Spa, part of a new initiative or professional referral system in health science and welfare, promoting various health services of the highest quality. It provides referral to specialists from different areas of medicine and dentistry. Also, join us hosting companies, so that we can coordinate with their treatments and be referred to specialists with extensive experience and proven track record while enjoying first class hospitality.
Costa Rica is one of the destinations most popular medical tourism. The country offers medical services of the highest quality in a relaxed atmosphere. You will also enjoy excellent tourist services and complementary in a country characterized by high biodiversity and natural resources.
Plastic and Reconstructive Surgery
Dental Specialties
Rejuvenation treatments such as minimally invasive injectable treatments postoperative plastic surgery, physical therapy, general medicine, even mixed medicine are just some of the services you will find in the hands of professionals Delicate Med Spa.
GP surgery
For the control of chronic diseases such as hypertension, diabetes, obesity, dyslipidemia, among others. Pap Service and minor surgery.
Aesthetic Medicine
Nonsurgical options for facial rejuvenation and body-art safety and tranquility of being applied by professionals.
1-Platelet Rich Plasma
2-Botulinum Toxin Type A, Botox ®, Dysport ®, Siax ®
3-dermal fillers
4-Intense Pulsed Light - IPL
5-Chemical Peels
Plastic Surgery
Liposuction Without Surgery
Facials
Sagging Facial - Radio
Microdermabrasion
Collagen Veil
Deep Cleansing
Wrinkles and expression lines
Acne and Acne Scar
Male Facial
Deep Hydration
Massage
The welfare is achieved after application of different therapeutic techniques that work on superficial and deep tissue, relaxation of muscles and relief of contractures with light pressure, medium or deep. Massage can be complemented with electro therapy as recommended by the therapist.
Ideal to relax muscles, decrease tension and muscle spasms by heat and pressure medium to soft.
Balancing
It is made with gems relaxing Chakras. Quartz crystals which aims to stimulate the body's aura to balance your energy.
Thailandes
Very different with clothes on couch with stretching and pressure points to relax and encourage flexibility.
Lymphatic Drainage
Frees the body of toxins. Stimulates the proper functioning of the lymphatic system, thus avoiding fluid retention.
Reductive with Bamboo
Comprehensive treatment manual techniques through heated, breaks and mobilizes fat cells, so that the body releases them. Improved body contour and appearance of cellulite.
Energy Pindas
It is a relaxing massage with aromatic herbal sachets, increases circulation, reduces stress producing well.
Swedish or Relaxing
With an average pressure or mild, stimulates endorphins that the body experiences a pleasant feeling.
Deep Tissue
With strong pressure to manipulate tissues deep level, ideal for descontracturar muscles and stimulate the nervous system.
Therapeutic Child
A relaxing massage soft or medium pressure, ideal for children five to twelve years old. Reduce stress, hyperactivity and relaxes muscles.
Prenatal
With relaxing techniques are able to reduce fatigue and lower back pain, typical of pregnancy, thereby improving the quality of life at this stage. Recommended for the second and third quarters.
Postoperative
Treatment based on MLD adapted to reflect the surgical procedure performed. It is complemented by the use of technology as microcurrent, radio, among others.
Corporate Market
Occupational Health Senior Management
Wellness program designed for senior executives. Delicate Med Spa presents a program to improve the welfare of officers, which includes medical monitoring monthly plan relaxation in one or two visits per month. Annual Recruitment preferential rates for companies that care about the health and welfare of its directors.
Musculoskeletal injuries
A muscle injury is a frequent pain and with different intensities, on your back, knees and shoulder-neck, and that definitely makes your daily activities.
Back pain - sciatic pain - Thoracic - Cervicalgia - Muscle spasms
Tendinitis - Muscle fatigue - Carpal Tunnel Syndrome
Therapies
Therapeutic massage focused on the injury to relax and release the tissue.
Therapeutic ultrasound is used to regenerate tissue and as anti-inflammatory.
Electrotherapy to provoke an analgesic and wellness.
Specialists:
· Dr. Monica Alfaro Escalante
· Dr. Miguel Alfaro Davila
(1) Comments
Add Comment

Close
Whatsapp Expert
·
Forever
visit the website.
Olá southerncostarica,

Dispare campanhas de marketing pelo WhatsApp.

Promova seu negócio ou serviço através do WhatsApp, envie mensagens pelo nosso painel na web para seus possíveis clientes e parceiros.

Taxa de visualização de 90%, nenhum outro canal dá maior retorno.

Custo baixissímo, retorno melhor que SMS e E-MAIL Marketing.

Ganhe 30% de desconto em nossa tabela respondendo esse e-mail.

Acesse nosso site e configura os planos: http://www.whatsappexpert.com.br

Ou ligue para 11 5505-2024 ou nos mande um e-mail: contato@whatsappexpert.com.br
Advertising
Gallery
Click the photos to enlarge
Features
Theme
Honeymoon
Golf-Spa
Families
Beach
Ecotourism
Traveler Type
Families
Single
Couple
Group
Map
Book