Diving and Snorkeling tour at cano Island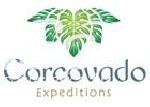 The Diving and Snorkeling tour to Cano Island is a spectacular activity
The tour to Cano Island is an experience that you should not miss. During the Diving and Snorkeling tour, During the boat ride and with a little luck you will be able to observe whales and dolphins.
The Cano Island is an ideal spot for diving and snorkeling because of it's incredible marine diversity, which is due to several factors that benefit the diver. One of these is the existence of temperate tropical water, which is a protective zone for biodiversity, such as the presence of young coral reefs. What's more, the waters that surround the Cano Island are generally clean and transparent. Because of this, we are sure that you will greatly dive and snorkel the area. The water visibility around this island is normally between 50 and 100 feet, but may vary from spot to spot.
Water temperature in Cano island is generally in the range from the 70's to the 80's in degrees fahrenheit, which minimizes the need for diver protection.
The beach on the Cano island is incredibly beautiful, and where we will be offering our guests an exquisite lunch. You will also have time to take a nice walk on the nice Cano Island beach.
Other activities that you may combine with the
Diving and Snorkeling Tour
includes:
- Whale and Dolphin watching Tour
- Kayak Tours
-Bird Watching Tour
-Sport Fishing Tour
-Diving and Snorkeling Tour
-Hiking Tour
Come and enjoy an exciting day of Diving Tour at the Cano Island!
Duration of tour: All Day
Includes: Lunch and Diving Equipment
If you would like an all-inclusive Diving Tour, we can offer you transportation (hotel pick-up and drop-off), meals, beach or mountain hotel lodging, etc. You decide on the itinerary and we will do our best to accommodate your needs.
Come and enjoy our Diving Tour with your whole family and still remain within your budget. Don't miss out on an unforgettable diving experience!
(0) Comments
Add Comment

Close
Be the first to comment on this listing!
Advertising
Gallery
Click the photos to enlarge
Features
Theme
Adventure
Beach
Ecotourism
Luxury
Traveler Type
Families
Single
Couple
Group
Details of prices
Lowest price $ 135
PRICE: $135 per person
Map
Book