In Search of Whales and Dolphins Drake Bay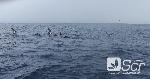 Drake Bay, Osa Peninsula Drake View Lodge Beach, Forest, Flora and Fauna The best experience in the OSA Peninsula Drake View
Welcome!
The best experience in the
OSA Peninsula
view Drake
Our family offers the
better service to be
feel at home ...
In the Osa Peninsula, you can
be in contact with the
exuberant nature,
biodiversity of flora and fauna
wild, beautiful beaches,
a cozy base for
share and descanzar.
Tours
National Park
Corcovado:
- Sirena Station.
- San Pedrillo Station.
- Plans
- Bird watching.
Tour to Caño Island
- Snorkeling.
- Observation of
Whales and Dolphins.
Horseback
Night Walks
Canopy.
Massage overlay.
(0) Comments
Add Comment

Close
Be the first to comment on this listing!
Advertising
Gallery
Click the photos to enlarge
Features
Theme
Aquatic
Adventure
Bird Watching
Beach
Ecotourism
Families
Honeymoon
Traveler Type
Families
Single
Couple
Group
Details of prices
Lowest price $ 75
prices to watch dolphins and whales:
all day $ 95 p / p includes transportation, guide, snorkeling equipment and almuerzzo.
noon.: $ 75 p / includes transportation, lunch, guide and snorkeling equipment.
corcvado tour (siren) tour of the day: $ 85 p / p includes transportation, breakfast and lunch, guide, admission to the reserve. (we leave in two hours.: 5:00 a.m. and 6:00 a.m. daily minimum 4 pax group.
Map
Book