Tour al Parque Nacional Corocvado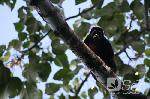 Tour de un día al Parque Nacional Corcovado con guía profesional.
Cabinas Manolo tiene su propia agencia de viajes y guías especializados con más de 15 años de experiencia guiando en Corcovado.

Todo nuestro equipo es completamente nuevo. Motor fuera de borda Evinrude (modelo 2010) con un barco nuevo. Chaleco salvavidas, botas para hikings y capas de lluvia. Equipo de snorkel y scuba. Permítanos ser su guía.
Ofrecemos un tour de un dia al Parque Nacional Corocvado. Este recorrido es uno de los tour o activides que usted no se puede perder. El tour guiado al Parque Nacional Corcovado es la prinsipal atracion de la Zona de Bahia Drake.
En este tour se sale a las 5:55 am desde Cabinas Manolo. Se dura una 1 en llegar al centro del parque, el cual es como el corazon del parque Nacional Corcovado. Una vez dentro del parque se hacen las camintas dentro del area de la Yesrena. Se toma un almuerzo en la jungla y se regresa en la tarde al hotel Cabinas Manolo, donde un cafe caliente los estara esperando.
Durante la caminanata es factible ver una gran variedad de animales.
Después de 1 hora de viaje en bote se llega a la parte Sur, la más remota del Parque Corcovado. Aquí se encuentran las 4 especies de monos de la Península de Osa y hay oportunidad de ver muchos animales, incluyendo la danta. Durante este viaje también podrá ver la espectacular Catarata "Llorona" y talvez algunos delfines. Bien vale la pena, iniciar esta actividad temprano. (Duración 7-8 horas)
Recuerde traer sus botas de hule, sandalias, traje de baño, sombrero, bloqueador solar, agua, repelente para insectos, cámara o binoculares.
(0) Comments
Add Comment

Close
Be the first to comment on this listing!
Advertising
Gallery
Click the photos to enlarge
Features
Features
Car Rental
Hot Water
Internet
Private garden
Laundry
Parking
Restaurant
Phone
Fan
Mountain View
Theme
Honeymoon
Adventure
Families
Hiking
Bird Watching
Beach
Aquatic
Ecotourism
Mountains
Traveler Type
Families
Couple
Group
Details of prices
Lowest price $ 45000
Los precios pueden ser negociables para turismos Nacioinal y grupos de friends.
Map
Book
About the area