The Maritime Transport Picolina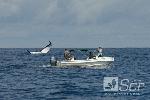 Bahia Drake: A place to learn, enjoy and fall in love ... We accompany you in your adventure. Drake Bay is located on the Osa Peninsula. Its main town is called Agujitas.
The best way to visit is by Drake Bay by sea..
We are dedicated to maritime transport Exclusively in Drake Bay area and Its surroundings. We belong to the area, and have 20 years of experience in navigation by river and at sea
All our boats have their insurance up to date and high safety standards..
Our boats are manufactured by experts with quality materials and suitable for the activity we do. In addition, outboard motors at their disposal our ships are leading brands and are in perfect condition. All this for the safety and tranquility of our customers..
Our mission is to make more and more people know about the beautiful area of ​​Drake. May you enjoy many wonders that this area offers, but without impact on the environment. Drake has a great variety of flora and fauna that make this place home.
We are committed to the environment and our customers to provide improved conditions, with minimal risk.
We hope that this area remains a place of great beauty 100% natural, they can enjoy our children, grandchildren and beyond, as well as tourists from the present and future generations. Hope and work for Drake Bay continues to offer real and pure nature at its finest.
Drake Bay is an area of ​​spectacular beauty, offering visitors a variety of places to visit, unique in the world for its variety of flora and fauna with beautiful weather most of the year, will make the tourist, both locally and overseas, want to stay.
Drake Bay still has places that have not been altered by human hands. Hence its unique appeal.
Come discover the beautiful natural area of Drake in the most comfortable and safe on board our boats, our highly qualified staff and an unmatched price.
(0) Comments
Add Comment

Close
Be the first to comment on this listing!
Advertising
Gallery
Click the photos to enlarge
Features
Map