GUANGDONG QINXIN TECHNOLOGY CO., LTD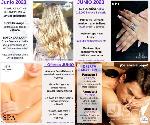 Induction heating technology is not a new concept. It's been very popular in the domestic kitchen for 17 years but until recently was adopted by the commercial catering industry.
Founded in 2003, Guangdong Qinxin Technology Co., Ltd. is the first manufacturer in China to launch special funds to develop and design commercial induction cooktops. We recognized early on the need for professional induction cooking equipment to make up for the safety and health risks brought by traditional gas cooking, and ultimately benefit the environment.
In the past 17 years, starting from our 20,000 square meter factory base in Dongguan, a famous manufacturing city in China, we have been committed to designing and manufacturing commercial induction cookers and relying on advanced electromagnetic technology to lead the industry towards standardized development. We are an ISO9001 and ISO14001 certified company and maintain strict process control to achieve our consistent quality.
In the Chinese market, some restaurant chains, chef cooking schools, and canteen projects of enterprises and institutions have benefited from our professional induction equipment. Nominated and recommended by CCA and WFCCI (formerly WACC), commercial induction cookers sponsored by us are often seen in international and domestic chef cooking competitions. These devices can be personally verified by professional chefs and commercial restaurants, thanks to the magic of induction technology.
Looking at the global market, induction cooking is still a very new technology because that high-power (from 3500w to 45kw) commercial induction ranges are almost all made in China. Lestov is the exclusive overseas brand of Qinxin Technology. Our clients (including kitchen project contractors, restaurant end-users, private labels, canteen operators, educational institutions and government agencies) have spread across 50+ countries. Their business ultimately has been pointing to the commercial kitchen cooking field.
As a source (original) factory and a professional manufacturer of commercial induction hobs, we are proud to provide excellent products every time to ensure that you will not be bound by the "hidden costs" of low quality. Lestov, is promoting the subject of induction cooking happening all over the world.
(0) Comments
Add Comment

Close
Be the first to comment on this listing!
Advertising
Gallery
Click the photos to enlarge
Features
Map